Radon System Repair
Radon Fan Replacement, Radon Pipe Repair, Sump Pump Caps

Radon Fan Replacement
All Makes and Models, Fans Kept In Stock
Radon fans generally have a life of 5 -15 years. Most fan manufacturers offer a warranty of 5 years. We stock a wide variety of RadonAway fans and can offer quick and easy replacement at an affordable price carrying the manufacturer's 5 year warranty. If your existing fan is not a RadonAway fan, no worries, we'll cross reference it and make sure you've got the right fan to operate efficiently and effectively.

Radon System Repair
Radon Pipe Repair and Replacemen & Sump Cap Replacement and Resealing
Radon systems are relatively low maintenance, but things happen. A poorly installed system can lead to issues down the road – and we've seen it all. Pipes hanging off the side of the house, leaking pipes, broken pipes…all of it. We use HangerLok mounting hardware to isolate vibration while offering a very strong mounting solution.
If you have a sump pump and a radon system, per NRPP standards, you should have an airtight cap over the sump pit. If you don't have a cap, or your cap has been removed and not been properly resealed, it's time to give us a call. We can repair or replace your sump cap offering a clean and effective solution.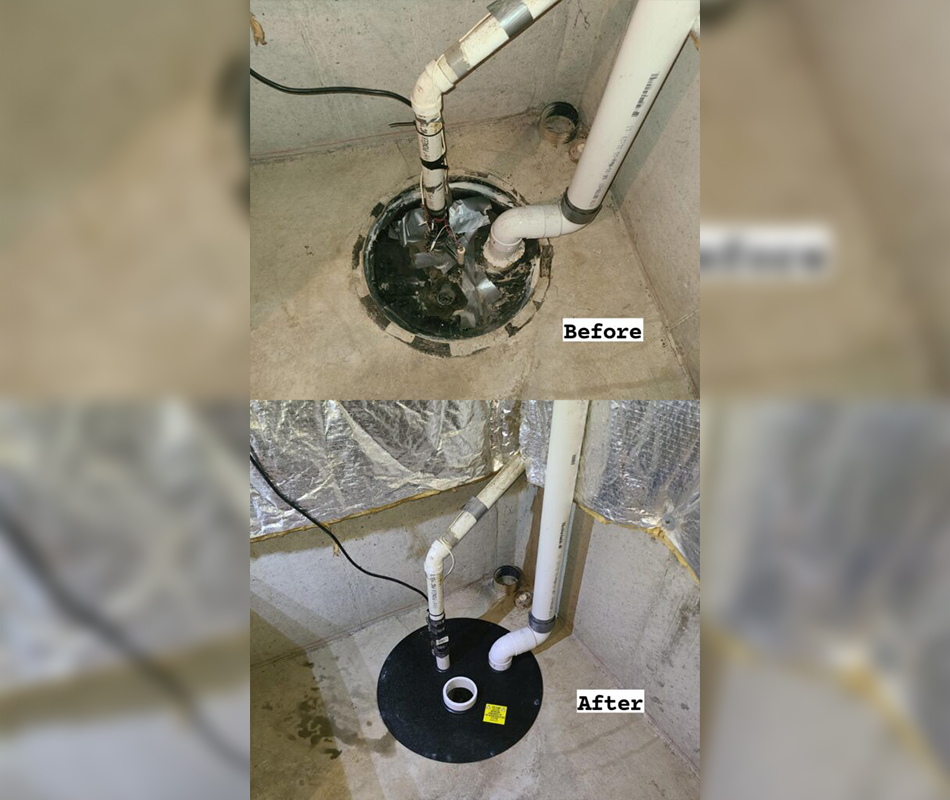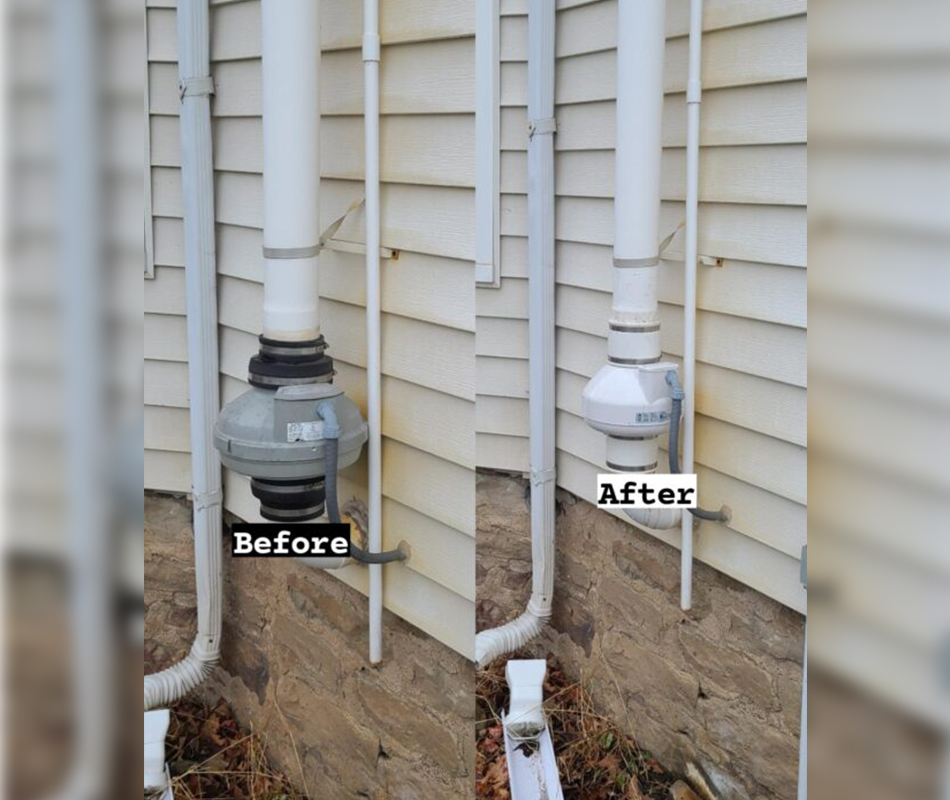 SM Radon is Western Michigan based offering certified radon measurement and certified radon mitigation. With years of radon testing and mitigation   experience, as well as a history in general contracting, rest assured you will receive a professional service and product. All measurement and installation technicians are background checked for your safety.
At SM Radon, we set the bar higher. Some competitors also offer a lifetime warranty but many are out there cutting corners. Our systems are installed in accordance with standards set by the NRSB and the NRPP. We ALWAYS use Schedule 40 PVC piping on our systems and often will incorporate larger piping into the systems to keep restriction as low as possible. This helps extend the life of the fan as well as mitigate more effectively.
Every system we install includes smoke testing to verify no leak points have been left. Beware the under cutters lack of sealing, the potential to back-draft your combustion appliances is there. This would lead to potentially high carbon monoxide levels in the home. Your family's safety is not worth your contractor saving a couple bucks.
Our workmanship and quality is our cornerstone and we're proud of the work we do. Satisfaction and performance guaranteed.